During assembly, all individual components come together just in time. At Contour we work with a complete digital system in order to accomplish this. The progress of each individual production order is kept track of in real-time, using wireless tablets and mobile barcode scanners. Material availability, location and origin is displayed on big screen dashboards.
Using our shop floor control system, an assembly mechanic can call-off the desired components from our central warehouse. Picking lists are generated fully automatically and digitally displayed on our custom fork lift truck tablets.
Complete work instructions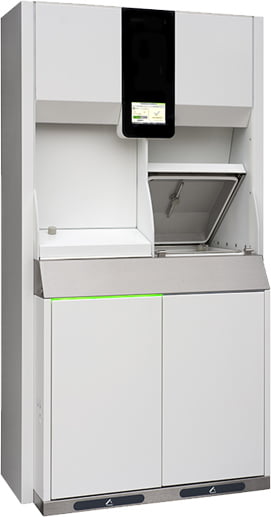 Using flexible assembly work places, we keep our assembly department clean and structured. The assembly department is divided in zones. When an order is started, the zone is configured with specially designed carts. Only the required materials and tooling are available at each work place.
When a work order is completed, the zone is cleared for the next order. The carts with parts and tooling for the next order are already waiting.
Efficiency in assembly is achieved by providing complete information and timely availability of components and tooling.
We can assemble complex products in our own clean room environment
Contour is set up for assembly of mechatronical assemblies. Assemblies with electrical components are shipped to the final assembly of our customer just in time.
High potential testing (HIPOT)
For assembly of complex mechatronical parts and mechatronical modules, we collaborate with our sister company which is specialized in this field.