SCRATCH FREE PRODUCTION
At Contour, we're used to produce parts with strict surface requirements. We, for instance, produce stainless steel weld assemblies with an applied grinding and surface finish direction. These components often define the aesthetic looks for our customer's final product. There can also be technical requirements which require a special surface finish. An example is an assembly made from nickel plated aluminium with a material thickness of 1 mm.
Our machines are configured and properly maintained, to reduce scratches induced by tooling as much as possible. Our punch laser combo is, for instance, equipped with a brush bed and an active lower mold. The lower mold vertically moves away from the material between individual punches while the product is positioned. This reduces scratching as much as possible.
SPECIFIC PACKAGING
We often work with packaging foil and PU strips for transport between individual machining operations and transport the the final customer. This way we prevent damages to product surfaces during transport
For critical products we also design custom re-usable packaging, which rotates in a packaging pool between us and our customers. These can be wooden crates or cardboard boxes with special insets matching the contour of a final product. The re-usable packaging is used for transport to the customer and between our internal production departments.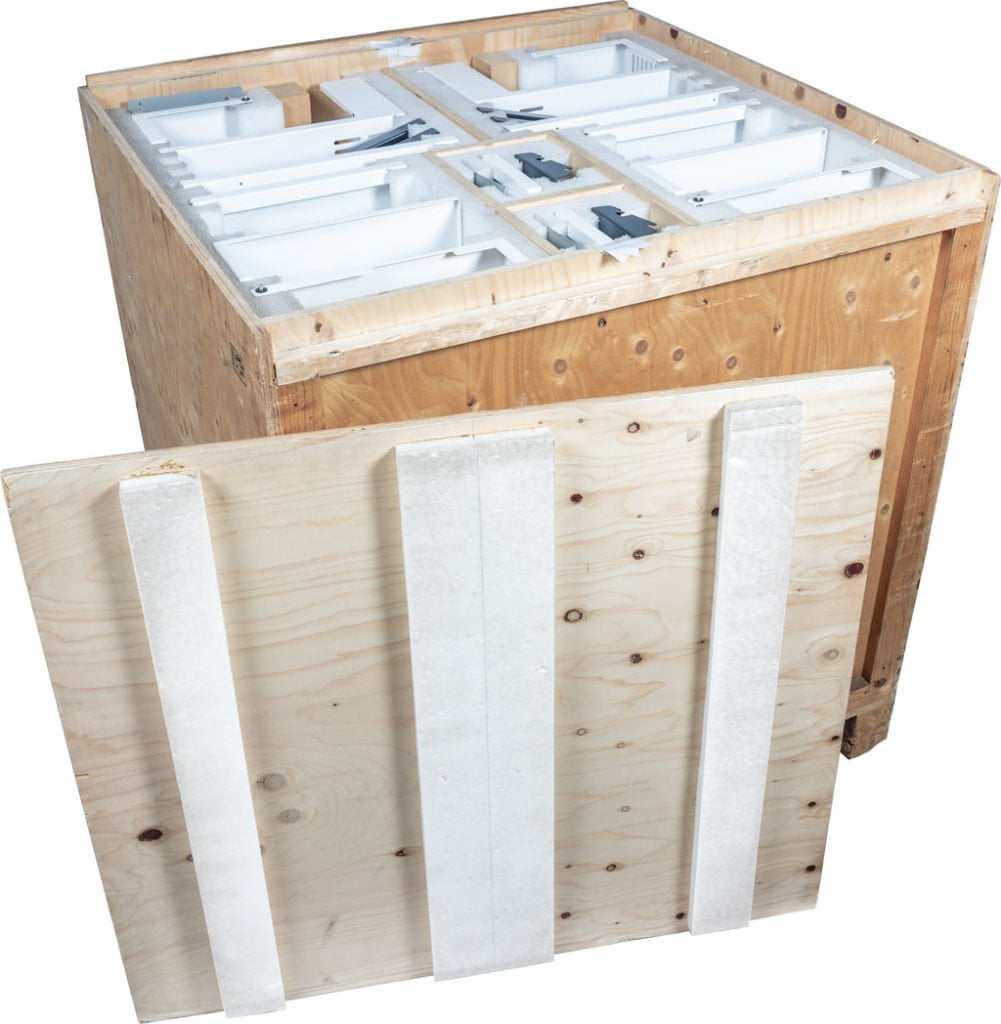 CLEAN AND DEGREASED
warehousing
CLEAN AND DEGREASED
We keep our machines and equipment as clean as we can, to minimize grease and oil stains on our products. For some machining operations, such as punching or deformation, a lubricant is required for technical reasons. When necessary, we clean our products after each machining operation. This results in stainless steel products with a high-grade surface cleanliness and no discoloration after pickling and passivation.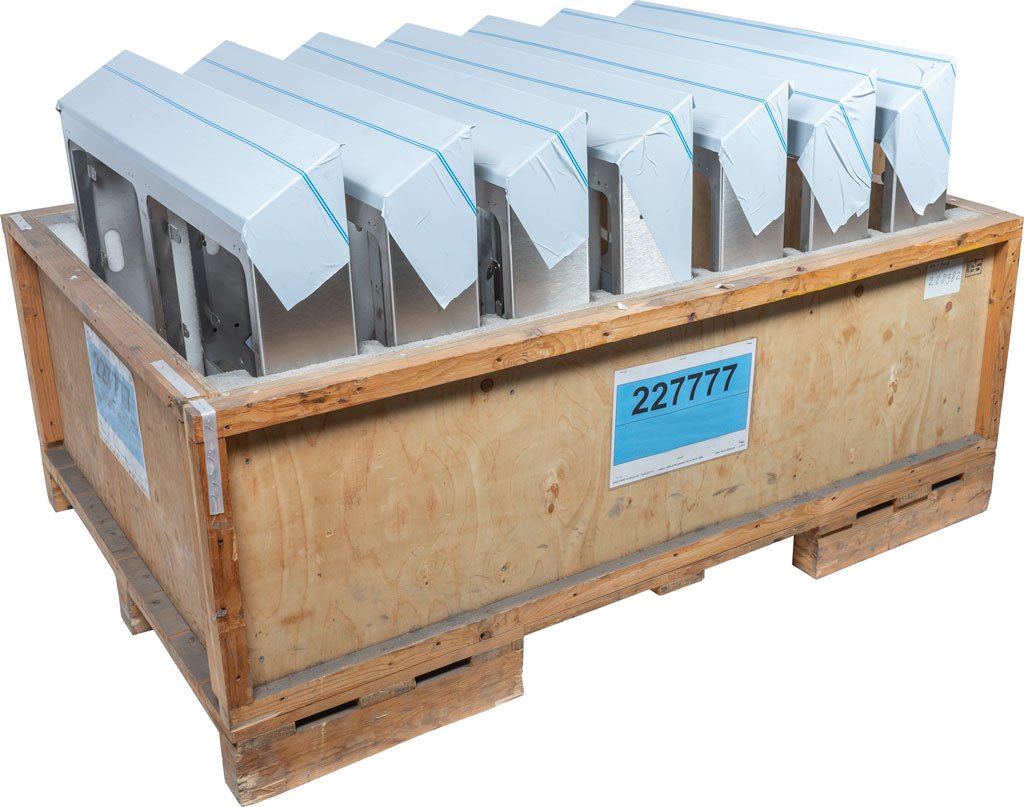 PARTNER
Contour is a first-tier supplier to the top of the high-tech Dutch manufacturing industry